Given the current sanctions against Russia, which demand close attention and actions from companies, communities, and traders, legislation to prevent money laundering and terrorist financing is particularly relevant.
Marika von Schoultz, National Legal Officer at Lowell, states that money laundering is a phenomenon that occurs both locally and globally, involving capable individuals. She is responsible for Lowell's business jurisprudence and operations as part of the Nordic legal team.
"That's why it's particularly important to continually comply with regulations pertaining to the prevention of money laundering, as well as national and international sanctions," von Schoultz explains.
The Anti-Money Laundering Act specifies that operators with reporting obligations must identify and assess risks associated with money laundering and terrorist financing. For instance, they need to identify clients, monitor their business operations, detect money laundering situations, report suspicious transactions, and be familiar with the legal obligations outlined in the legislation.
According to von Schoultz, this necessitates training employees. Preventing money laundering is a crucial aspect of Lowell's business, and internal processes must be in place to meet legal requirements in each country.
Finland, Sweden, Norway, and Denmark all have national legislation on money laundering, which is based on international sanctions and regulations. Although there are variations in the application and requirements of the legislation among the Nordic countries, the objective remains the same.
"In practice, the legislation pertaining to the prevention of money laundering requires us, as an operator, to identify and understand our customers and assess the risks associated with their operations," von Schoultz states.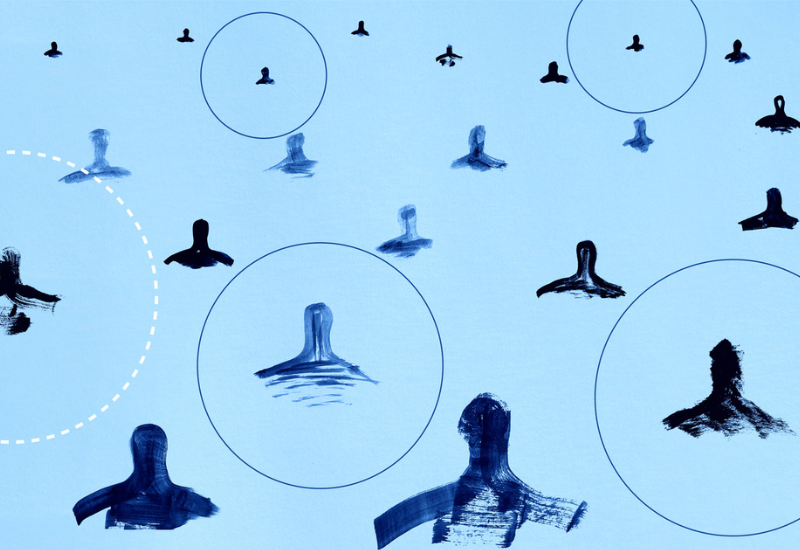 Debt collection plays a significant role in macroeconomics. Making sure that debtors pay their debts plays a key role in granting credit when it is scaled up to a macro level Carsten Tanggaard says.
The Use of an Automated Tool to Meet Legal Requirements
Regardless of a company's size, it is essential to meet the obligations set by legislation on money laundering and prevent criminal activity. This necessitates the development of tools. If needed, professional assistance is available to fulfill these requirements.
"Companies need tools that efficiently fulfill obligations without excessive additional work, aligning with the legislator's objectives and the purpose of the legislation," says Tatu Kulmala, Master of Laws with court training and Co-Founder at DOKS.
DOKS is an automated tool that helps companies handle the requirements and obligations outlined in the Anti-Money Laundering Act more easily and efficiently. It facilitates the identification and monitoring of clients and the establishment of new customer relationships.
We provide services that allow businesses to operate responsibly by recognising their clients, partners and stakeholders
"We provide services that enable businesses to operate responsibly by recognizing their clientele, partners, and stakeholders," Kulmala explains.
Enhancing Customer Experience with New Technology
Lowell has introduced DOKS in the Nordic countries as it believes that utilizing the tool and new technology can help prevent abuse and improve the customer experience. Currently, Lowell employs the DOKS tool in all business lines in Finland, as well as in Debt Purchases in Denmark and Norway. Sweden is exploring the potential of the tool.
"While the legislator has imposed obligations in the Anti-Money Laundering Act with good intentions to eliminate criminal activity, they place heavy duties on companies. Efficiently handling them manually is not even possible," notes Kulmala.
When customer identification involves sending copies of passports or lacks a secure digital tool, it creates additional work for the company and its customers. With DOKS, credentials can be collected digitally through automated processes, and company details and searches are directly saved on customer cards.
The service can handle strong digital identification, online forms for data requests, monitoring of sanction lists, updating customer data, and digital signatures for assignments.
DOKS: Enabling Automatic Risk Analysis and Sanction Monitoring
By utilizing DOKS, a company can generate an automatic risk analysis and risk assessment rating for each client, and if necessary, maintain it according to specific assignments. The service also includes a Whistleblower channel.
"Based on the company's background information and answers, a risk analysis can be created for each client, aiding in making a customer-specific risk assessment," explains Kulmala.
Real-time Monitoring of Sanctions
Lowell has implemented efficient processes to monitor both national and international sanctions in real-time. The inspection of sanction lists must be up to date, and client operations need constant monitoring to comply with legislation.
Lowell follows a standardized policy in all Nordic countries regarding the situation and risks posed by Russia's invasion. Von Schoultz emphasizes that caution is the approach adopted.
Lowell has implemented efficient processes to monitor both national and international sanctions in real-time
"Lowell must adhere to sanctions and prevent money laundering and terrorist financing," she says.
International sanctions have become even more stringent recently, and Kulmala affirms that the situation is unlikely to change. On the contrary, the number of sanctions is expected to increase, thereby boosting the demand for services that aid compliance. Automated sanction list control is one of the key features of DOKS.
"For example, manually checking a thousand names is quite an undertaking without a tool for the task. While inspecting a sanction list might be feasible once, continuous monitoring is not possible manually," explains Kulmala.
DOKS monitors several sanction and suspension lists in real-time, automatically updating the sanction monitoring of customers, beneficiaries, and responsible individuals each day. The tool provides alerts if client information is found on these lists. In addition to national lists, DOKS covers lists from the EU, the United Nations, the UK, and OFAC lists from the US.