The extraordinary world situation, the energy crisis, inflation and the development of over-indebtedness have caused various actors in society to think even more strongly about whether ordinary citizens can find enough financial skills to make sustainable consumption decisions, manage their own finances and save.
It is precisely these skills that are needed so that survival in an exceptional environment is possible and the citizen's financial management becomes sustainable. The fact that you feel in everyday life that your finances can withstand exceptional situations.
- It is natural that exceptional actions are required in an exceptional situation. Let's save and count, reduce consumption. However, the fact that sometimes it is stricter is very common, says Hakala.
Financial ability varies from individual to individual. It is already affected by the financial education and living environment received in childhood. In addition, many events occur in life that are independent of the individual, which affect each person's ability to manage their own financial situation.
"Fortunately, financial skills can also be learned throughout life"
-Financial well-being comes from everyday decisions, how we can influence our own income, how we spend and budget our lives, and how we stick to payment schedules. When you reach a balance here and get a clear overall picture of your own finances, it also raises your own quality of life.
Financial well-being improves the feeling of security in managing one's own finances and everyday life. It's getting by and spending healthily, but at the same time being prepared for unexpected situations and the future.
- In today's consumer society, the pursuit of financial and mental well-being can be difficult if financial skills are not up to par. Fortunately, financial skills can also be learned throughout life, reminds Hakala.
In addition to saving, you have to know how to pay with credit
Financial skills are often strongly associated with saving. Hakala believes that nowadays at least as important part of financial performance is how to manage one's credit payments and take care of one's existing debts.
- We live in a credit society: Attitudes towards credit have become more positive. More and more people see credit or a loan as an enabler and as a tool for their financial management, as one everyday payment method.
"Using credit as a payment method creates a need for a new kind of financial literacy"
Paying with credit is already a natural part of current consumption choices, and credit can bring flexibility to your own financial management in unexpected situations. However, using credits and loans also requires financial skills, so that they help the borrower's financial situation, not ruin it.
-Using credit as a payment method creates a need for a new kind of financial literacy. Simply saving and budgeting for the current month is not enough. You have to manage the expanded entity, know how to buy using different payment methods and evaluate the ratio of benefits and risks of different purchases, Hakala sums up.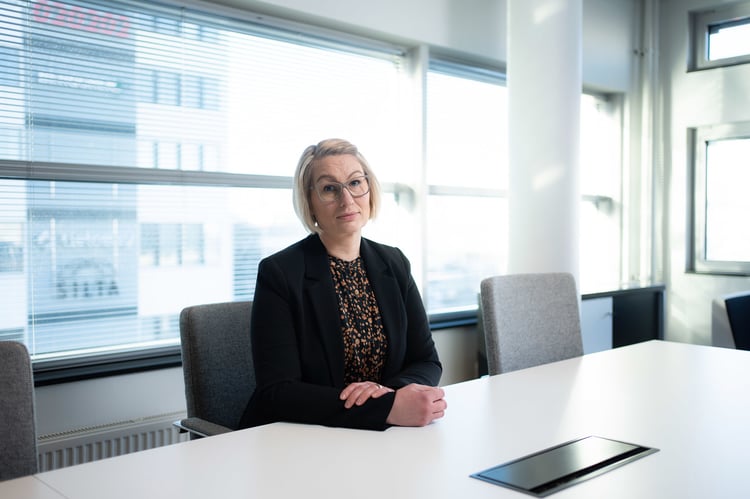 According to Lowell's production director Salla Hakala, in addition to saving and consumption choices, it is good for young Finns to update their financial skills to include the ability to pay with credit and pay back debts.
Free educational material for young people about paying with credit
As the market becomes more complicated and tangible money becomes more and more invisible, not all adults understand the concepts and relationships related to spending and financial skills. So how can we expect that from young people?
Indebtedness has increased considerably in recent years. It can be seen that more and more people are having difficulties repaying their loans, and young people in particular are prone to over-indebtedness. The Lowell analysis, published at the end of 2022, showed that especially young people who are just entering the working life, who are on the threshold of adulthood, have increasing payment difficulties.
According to Hakala, it is important to know how to help young people right from the start of an independent life.
-The ability to manage one's own finances is an important civic skill. In particular, middle schools and secondary educational institutions have the opportunity to play an even more significant role in this work. Everyone should have equal opportunities to receive education in financial skills.
Finding a solution aimed at financial well-being plays a significant role in the work of responsible credit management professionals. Agreeing on the payment schedule and giving advice is essentially related to this, but responsible industry players also want to support citizens in the development of financial skills.
In early 2023, Lowell published free educational material for the use of all middle schools and secondary schools in the Nordics, which focuses on responsible payment with credit and consumption choices close to young people with the help of concrete examples.

Kuva Rabbit Visuals